It's is sort of like the calm before the storm right now.  With each passing day the holiday season creeps closer.  Time for shopping, card writing, baking and decorating.  Parties, skating, sledding and other holiday festivities.   Even though we enjoy the holidays sometimes all the extra "things" can put a lot of pressure on you.   If you haven't started preparing yet, don't worry, you still have lots of time.  To get you started with your planning and shopping check out these holiday ideas:
One of my favourite blogs is Jones Design Company and last year she shared one of her traditions for the holidays.  When her kids make up their wish list they include the following: Something they want, something they need, something to wear and something to read.  I really liked this idea.  You can view Emily's post here
You have to get on top of sending cards early, the first week of December is ideal.  Here are some great card ideas: Merry Christmas from Crafted by Lindy and Believe from Dean Penn, Stationary Specialty Shop.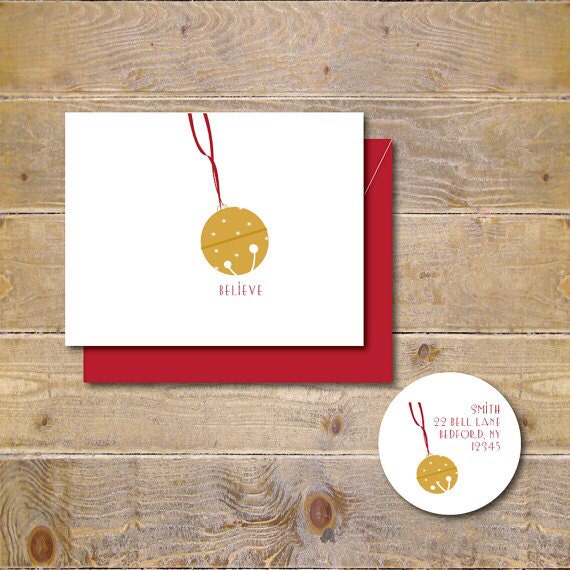 Decorating is next on the list of prepping for the holidays.  Love these French script stockings from The Cottage Workroom: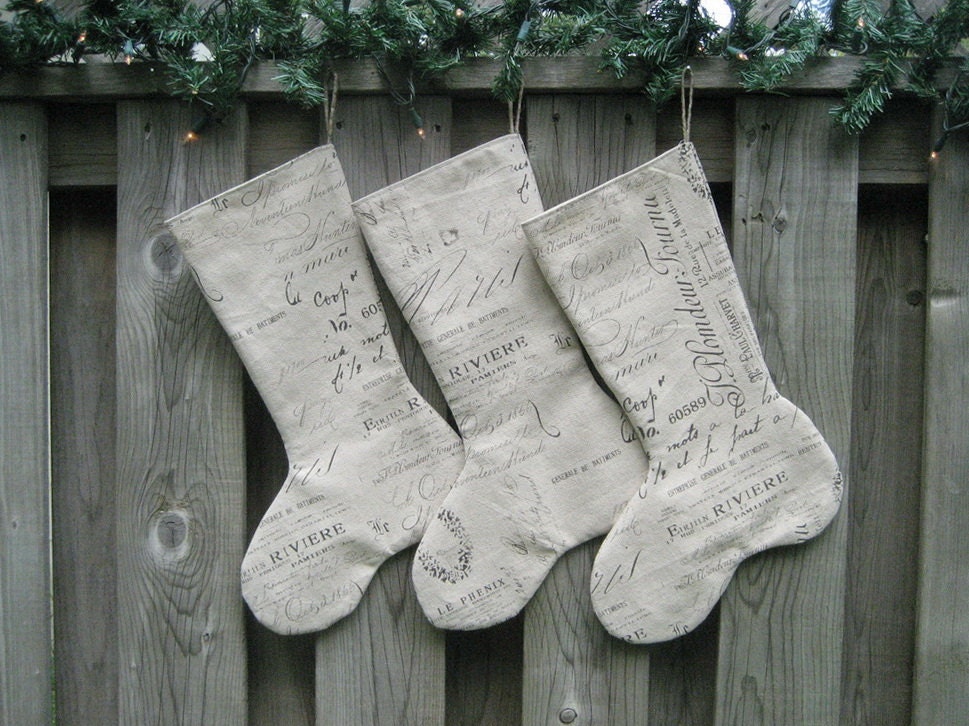 Stayed tuned for more holiday decorating ideas and recipes for Christmas.  Happy planning!
Cheers,
Kathy